With Pihasa Assistant, supports version control is as simple as updating your data and saving. Every time a support is saved, you select either overwrite or generate a new revision. If so, prior data are stored as an old revision and a new support version is created.
You no longer have to manage versions by changing file names or saving different file versions in different folders. The automatic version control means you will always be working with the latest versions of files. And you may even access and restore outdated revisions!
Access Revision History
Use the

Revision History icon on the Support Datasheet toolbar to access all stored revisions for the selected pipe support.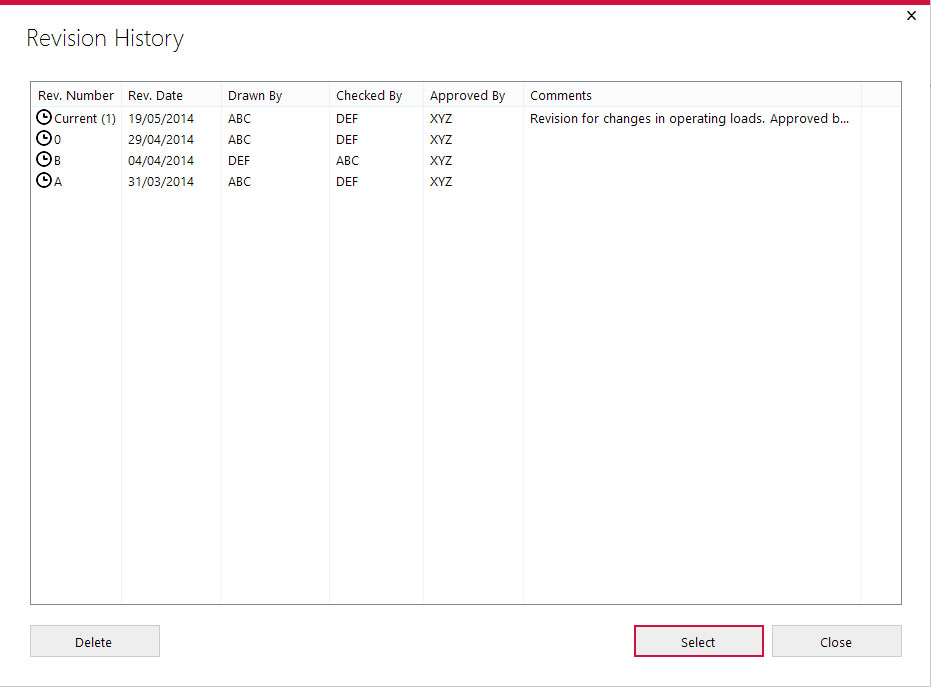 If you select a revision from the list and click 'Select', the support datasheet will be updated with that stored revision. A

label appears on the Support Datasheet header (if selected revision is not the latest one).
Note: You may also delete any stored revisions, selecting a revision from the list and clicking 'Delete'.
Compare Revisions
Use the

Compare Revisions icon on the Support Datasheet toolbar to compare differences between any two revisions of the selected support. One representing the revision you are comparing (Source) from and one representing the revision you are comparing to.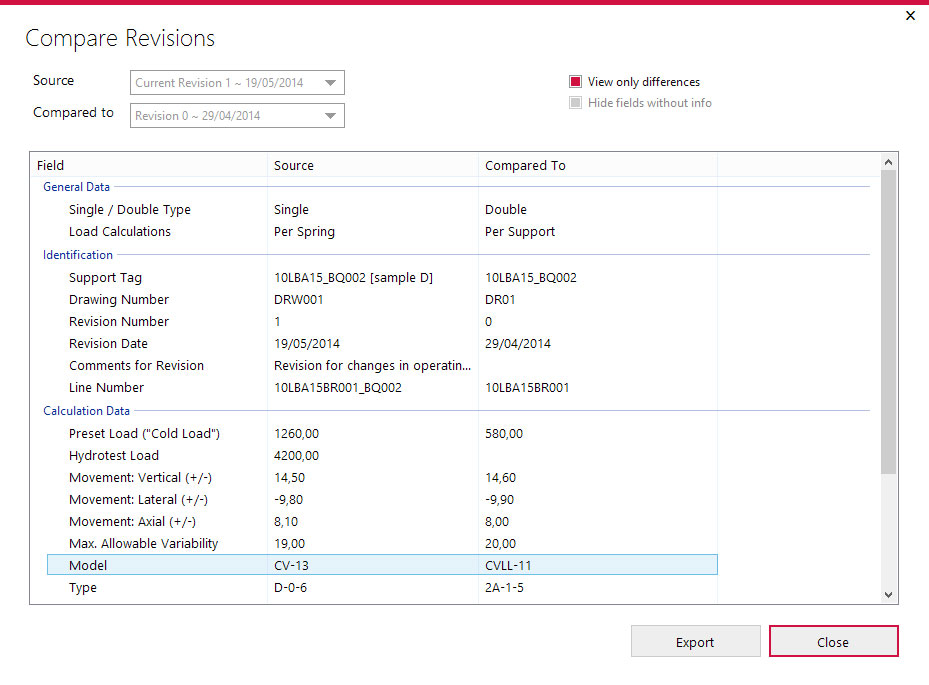 Note: Use checkboxes to show all fields or only differences and hide fields without data on both revisions.
Restore An Outdated Revision
If you want to restore a previous revision, you have two options:
Delete all next revisions (on dates after that outdated revision), converting it into the current revision.
Select that revision from Revision History list, click 'Select' and save it using 'Save a New Revision' option.